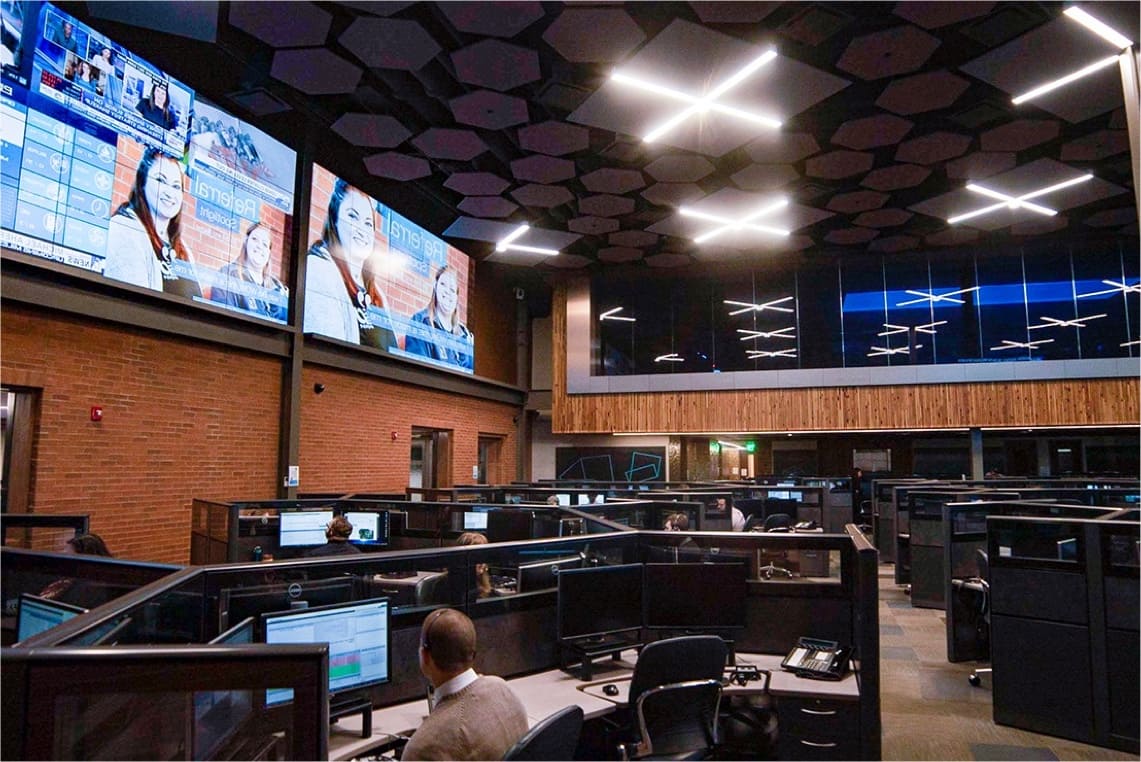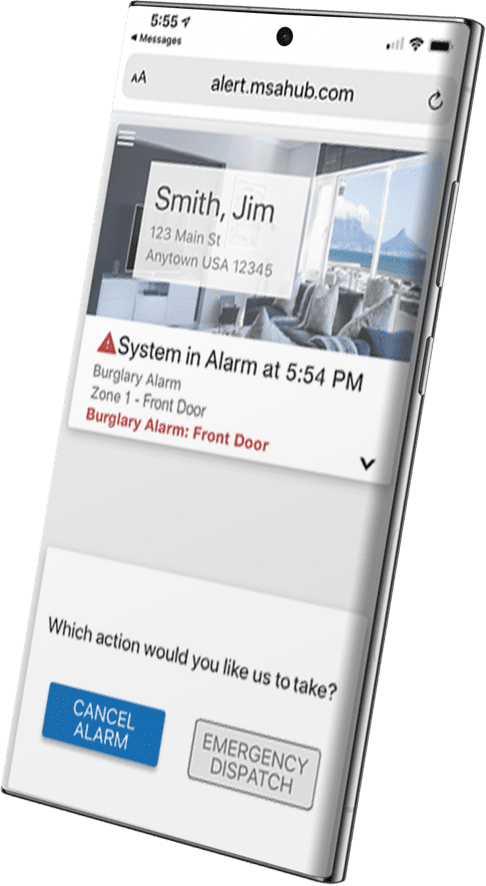 Experience Rapid SMS
Instant, Real-Time Alerts Allow You to Take Action Quickly! Cancel Alarms - Dispatch Authorities 0 Call for Service
Alarm Monitoring by Michigan Property Protection
Professional alarm monitoring is one of the most critical parts of an effective security system, providing you with 24-hour protection by a team of highly trained security experts. Should your alarm go off, our Rapid Response agents respond immediately to accurately dispatch rescue teams during any emergency, any time. Prompt text message alerts notify you of alarm activity, with the ability to notify authorities or cancel an accidental alarm.

Monitoring is provided by our partner company, Michigan Property Protection, Inc. (MPPI), and backed by our state-of-the-art remote monitoring facilities with bi-coastal communication centers that meet strict standards set by governing agencies.
Complete Home Protection and Security
Rapid SMS Notifications (Text Alerts)
Remote Arm/Disarm through Total Connect 2.0
24/7/365 Monitored Protection
State of the Art Monitoring Facility
*Compatible Devices Required - Contact MIProTechs Rep For Details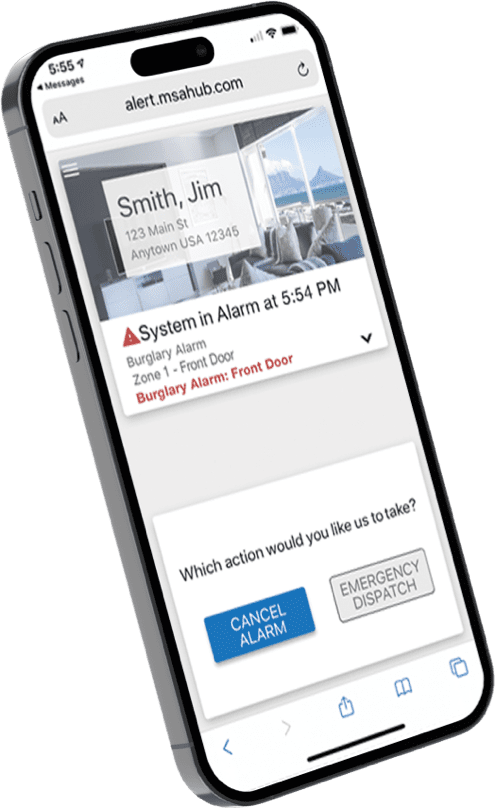 Choose Your Alarm Monitoring Coverage Delivered by MPPI
Our central station monitoring center is open 24 hours a day, 365 days a year.
$39.99/mo
3 Months FREE*
Expert Monitoring & Remote Alarm Access | Honeywell Total Connect 2.0
$29.99/mo
3 Months FREE*
Monitoring Without Remote Access
Visit MPPI To Enroll
Monitoring billed quarterly with 2-year agreement. *3 months free with 3-year signed agreement.
You could
SAVE UP TO 20%

on your homeowners insurance!

Some providers offer discounts when homeowners install home security systems.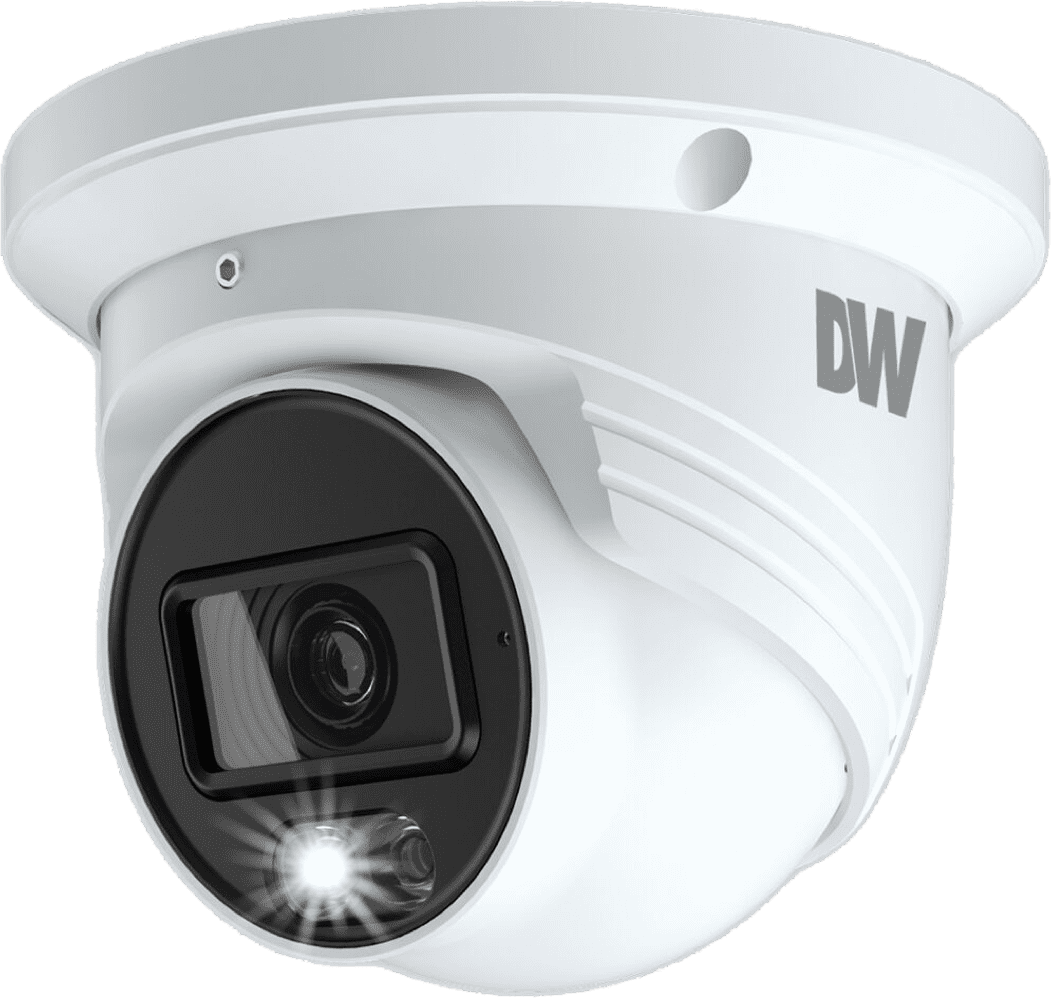 Surveillance Solutions to Safeguard Life's Most Important Assets
The #1 goal is to keep you and your family safe, as well as to protect the things you value the most. Don't spend another day worrying, we can provide instant peace of mind with a solution designed to fit your life. We work with trusted brands to design and install surveillance systems that give you complete control for security around the clock. If you desire enhanced protection including cameras, lights, or home protection systems like fire, medical, water/flood, and more, give us a call and we can provide more information!